Artists
Artículos del 1 al 2 de 2 en la página 1 de 1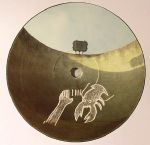 Cat: LT 036. Rel: 17 Jul 17
Deep House
Feeling (vocal mix) (7:59)

Values (6:20)

The Depth (6:20)

No Lights (7:53)
Review: Grant was first brought into the ever-expanding Lobster Theremin family late last year following the release of his rock solid Crank album on label offshoot Mork. Here he graduates to the main label via an EP of spacey analogue house positivity. Opener "Feeling (Vocal Mix)" is our pick, sounding not unlike a dreamier contemporary update of Ernest St Laurent's deep house classic "Clumsy Lobster". That said, there's plenty of treats tucked away elsewhere on the EP, including the thrusting, dub-flecked late night hypnotism of "Values" and the fluttering, analogue-rich sunrise house of closer "No Lights".

…

Read more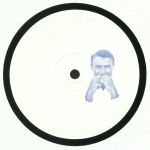 Pleur (7:02)

Spiritual Education (7:24)

Strangers Together (8:23)

Time Away (feat Greg Paulus) (7:24)
Review: Fresh from a fine full-length on Duke's Distribution and a similarly tasty 12" on Lobster Theremin, publicity-shy deep house producer Grant delivers a third EP on his eponymous label. He kicks things off with the spacey and tactile "Pleur", a tribute to the classic works of Larry Heard's Fingers Inc project featuring drifting trumpet solos and the (sampled) vocals of Robert Owens, before upping the tempo and intensity levels on the similarly luscious and heartwarming "Spiritual Education". Over on the flipside you'll find "Strangers Together", a chunkier slab of retro-futurist analogue deep house with a Burrell Brothers kind of feel, and the loved-up, ultra-deep, Boulevard-era St Germain smoothness of "Time Away".
…

Read more
Artículos del 1 al 2 de 2 en la página 1 de 1