Labels
Artículos del 1 al 3 de 3 en la página 1 de 1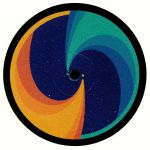 Cat: SL 015. Rel: 26 Mar 18
Minimal House/Tech House
Inertial Space (7:27)

Cosmic Collision (6:13)

Flashback 95 (8:27)

Dimensional Forest (6:48)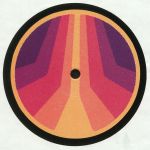 Cat: SL 014. Rel: 12 Feb 18
Deep House
Timeline (7:20)

Memory Feedback (8:36)

Shade (7:59)

Turbulence (7:45)
Review: Half-Ukranian, Australian-born producer Tim Jackiw recorded one of the best deep techno 12" singles of the 1990s ('97's Science of Sound, which was given the reissue treatment by Recondite a couple of years ago), but has released very little on vinyl since. Here he makes his debut of admirable Berlin imprint Slow Life with a fine four-track missive of luscious and dreamy dancefloor jams. Check, in particular, the sumptuous, saucer-eyed, techno-tempo positivity of "Timeline", the dub-flecked soundscape deep house bliss of "Shade" and the hard-to-pigeonhole goodness of closer "Turbulence", where simmering synthesized strings, twinkling pianos and intergalactic chords cluster around a skittish breakbeat.
…

Read more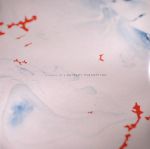 Cat: SL 010. Rel: 29 May 17
Minimal House/Tech House
Sounds From Space (3:25)

Cellular Communication (6:25)

Planetary Citizen (6:19)

12Bit Spacecraft (6:42)

Quantum Theory (6:34)

Cosmic Waves (6:21)

Triplet Move (5:42)

Deathless Soul (3:53)

The Backster Effect (6:48)

Planck Scale (6:49)

Universal Consciousness (1:38)
Review: Berlin-based brothers Mahy and Nichel Cruz made something of a splash with thei 2016 debut 12" on Second Step Records Limited, the fluid, tech-tinged Research Centre. Evidence of a Primary Perception is their debut album, and offers an expanded insight into their unique musical worldview. While there are occasional trips into woozy ambient territory and the domain of vintage intelligent techno, the vast majority of tracks fix loose, live-sounding, jazz-tinged breakbeats to the kind of starry, intergalactic synths that have always been a huge feature of Motor City techno. The package also contains two tasty remixes: a bumpin' rework of "12Bit Spacecraft" by S. Moreira, and a wonderfully cosmic, Global Communications style interpretation of "Cosmic Waves" by Etheral Logic.
…

Read more
Artículos del 1 al 3 de 3 en la página 1 de 1